Fort Tejon
California State Historic Landmark 129
---
Plaque Photo: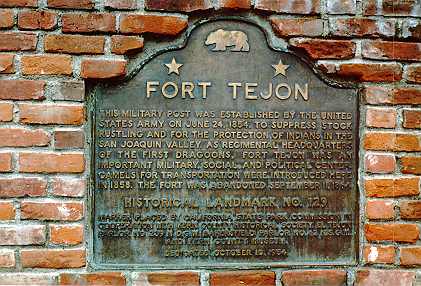 02/01/96
#129 Fort Tejon
This military post was established by the United States Army on June 24, 1854 to suppress stock rustling and for the protection of indians in the San Joaquin Valley. As regimental headquarters of the First Dragoons, Fort Tejon was an important military, social, and political center. Camels for transportation were introduced here in 1858. The fort was abandoned September 11, 1864.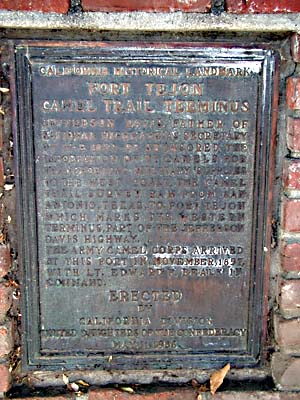 10/11/01
#129 Fort Tejon
Camel Trail Terminus
Jefferson Davis, father of national highways, as Secretary of War 1853-57 sponsored the importation of 77 camels for transporting military supplies to the west coast. The camel trail survey ran from San Antonio, Texas, to Fort Tejon which marks the western terminus, part of the Jefferson Davis Highway.
The Army Camel Corps arrived at this fort in November, 1857, with Lt. Edward F. Beale in command.
---
Site Photo: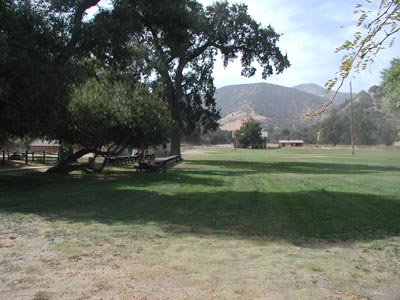 10/11/01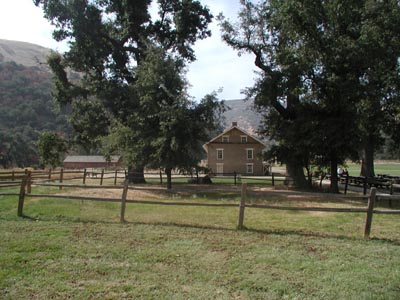 10/11/01

---
Location:
Fort Tejon SHP, on Lebec Rd, 2.8 mi N of Lebec.

---
---

Return to other landmarks in Kern county.
---


Send comments to:
Donald Laird