Fort Ross
California State Historic Landmark 5
---
Plaque Photo: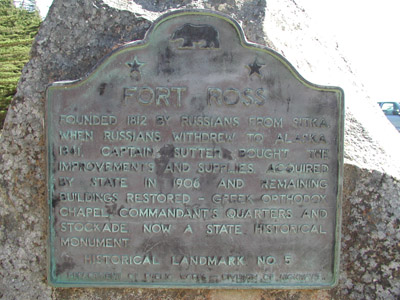 #005 Fort Ross
Founded 1812 by Russians from Sitka. When Russians withdrew to Alaska, 1841, Captain Sutter bought the improvements and supplies. Acquired by state in 1906 and remaining buildings restored - Greek Orthodox chapel, commandant's quarters and stockade. Now a state historical monument.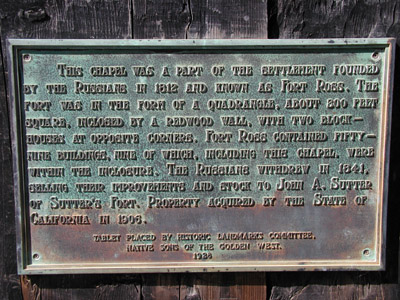 06/29/01
#005
This chapel was a part of the settlement founded by the Russians in 1812 and known as Fort Ross. The fort was in the form of a quadrangle, about 800 feet square, inclosed by a redwood wall, with two blockhouses at opposite corners. Fort Ross contained fifty-nine buildings, nine of which, including this chapel, were within the inclosure. The Russians withdrew in 1841, selling their improvements and stock to John A. Sutter of Sutter's Fort. Property acquired by the State of California in 1906.
---
Site Photo: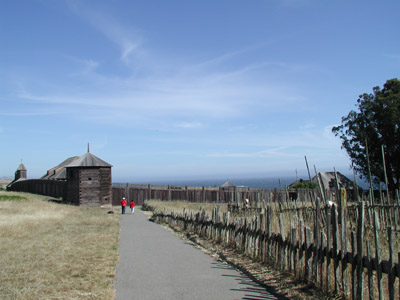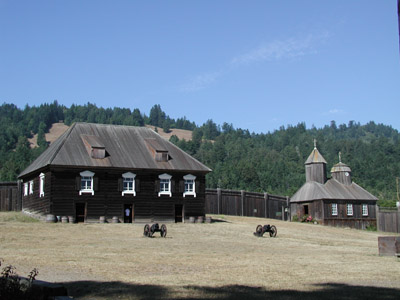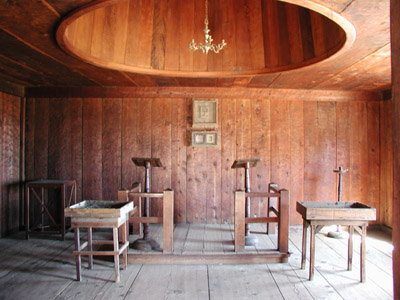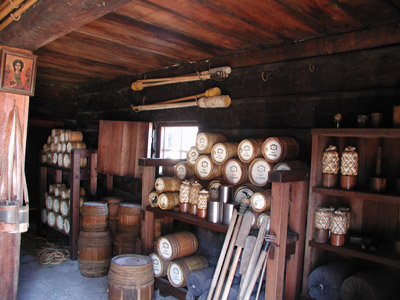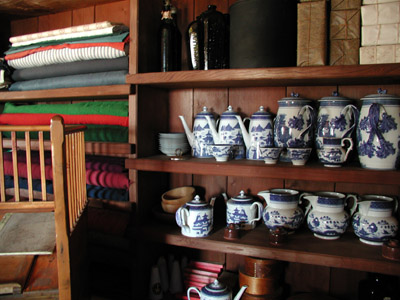 06/29/01

---
Location:
Fort Ross State Historic Park, Hwy 1 N of Jenner.

---
---

Return to other landmarks in Sonoma county.
---


Send comments to:
Donald Laird