Maiden's Grave
California State Historic Landmark 28
---
Plaque Photo: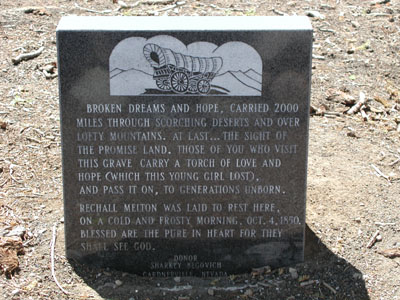 08/04/00
#028
Broken dreams and hope, carried 2000 miles through scorching deserts and over lofty mountains. At last... the sight of the promise land. Those of you who visit this grave carry a torch of love and hope (which this young girl lost), and pass it on, to generations unborn.
Rechall Melton was laid to rest here, on a cold and frosty morning, Oct. 4, 1850. Blessed are the pure in heart for they shall see God.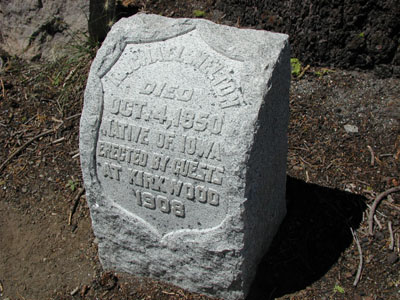 08/04/00
#028
Rachael Melton
Died
Oct. 4, 1850
Native of Iowa
Erected by guests at Kirkwood
1908
---
Site Photo: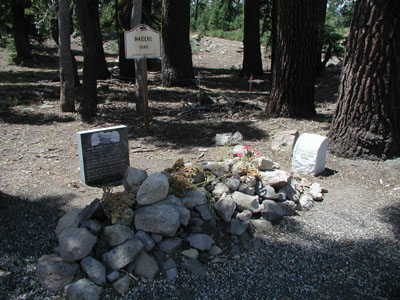 08/04/00

---
Location:
Hwy 88 (PM 61.3), 10.5 mi W of Kirkwood.



Return to other landmarks in Amador county.
---


Send comments to:
Donald Laird