Guachama Rancheria
California State Historic Landmark 95
---
Plaque Photo: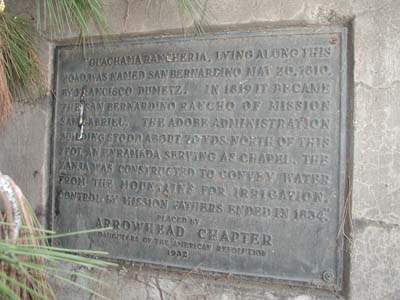 10/11/97
#095
"Guachama Rancheria, lying along this road, was named San Bernardino May 20, 1810, by Francisco Dumetz. In 1819 it became the San Bernardino rancho of Mission San Gabriel. The adobe administration building stood about 70 yds north of this spot, an enramada serving as chapel. The Zanja was constructed to convey water from the mountains for irrigation. Control by mission fathers ended in 1834."
---
Site Photo: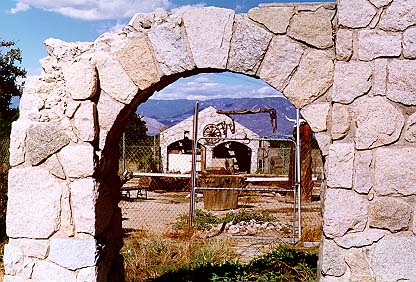 10/11/97

---
Location:
25894 Mission Rd, just W of powerline towers on N side of street, Redlands.



Return to other landmarks in San Bernardino county.
---


Send comments to:
Donald Laird