Giant Desert Figures
California State Historic Landmark 101
---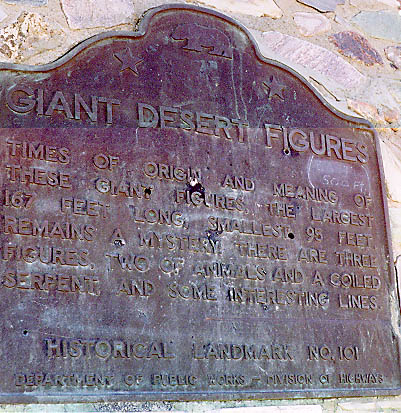 05/22/98
#101 Giant Desert Figures
Times of origin and meaning of these giant figures, the largest 167 feet long, smallest 95 feet, remains a mystery. There are three figures, two of animals and a coiled serpent, and some interesting lines.
---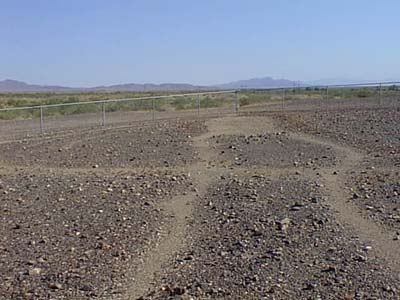 05/22/98

---
Plaque E side of US Hwy 95 (PM 15.3); site 0.5 mi W, 16 mi N of Blythe.



Return to other landmarks in Riverside county.
---


Send comments to:
Donald Laird