Benicia Arsenal
California State Historic Landmark 176
---
Plaque Photo: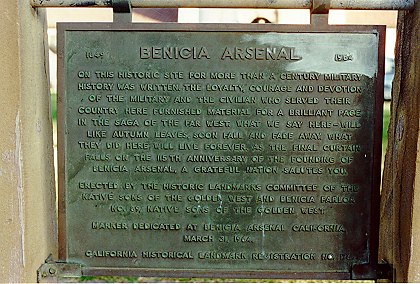 11/10/95
#176 Benicia Arsenal
On this historic site for more than a century military history was written. The loyalty, courage and devotion of the military and the civilian who served their country here furnished material for a brilliant page in the saga of the far west. What we say here - will like autumn leaves, soon fall and fade away. What they did here will live here forever. As the final curtain falls on the 115th anniversary of the founding of the Benicia Arsenal, a grateful nation salutes you.
---
Site Photo: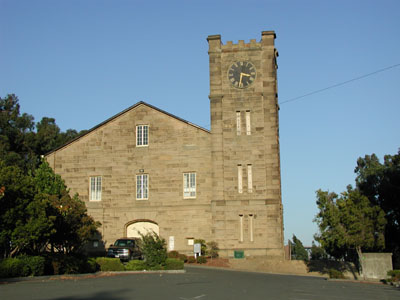 11/10/95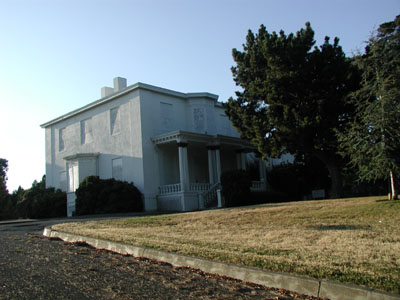 11/10/95


---
Location:
Main gate of port area, intersection of Adams and Jefferson Sts, Benicia.



Return to other landmarks in Solano county.
---


Send comments to:
Donald Laird