Tumco Mines
California State Historic Landmark 182
---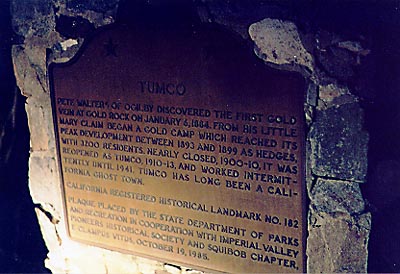 05/21/98
#182 Tumco
Pete Walters of Ogilby discovered the first gold vein at Gold Rock on January 6, 1884. From his little Mary claim began a gold camp wchic reached its peak development between 1893 and 1899 as Hedges, with 3200 residents. Nearly closed, 1900-10, it was reopened as Tumco, 1910-13, and worked intermittently until 1941. Tumco has long been a California ghost town.
---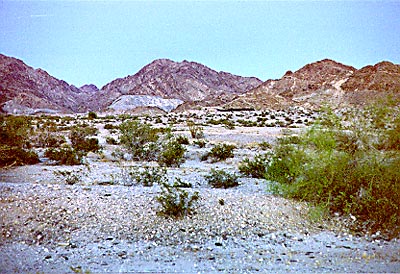 05/21/98

---
Site on Gold Rock Ranch Rd, 1.0 mi E of County Hwy S34, 9.0 mi N of I-8, 4.5 mi NE of Ogilby; plaque 2 mi W of S34 on Gold Rock Ranch Rd..

---
---

Return to other landmarks in Imperial county.
---


Send comments to:
Donald Laird