Asistencia de San Antonio
California State Historic Landmark 243
---
Plaque Photo: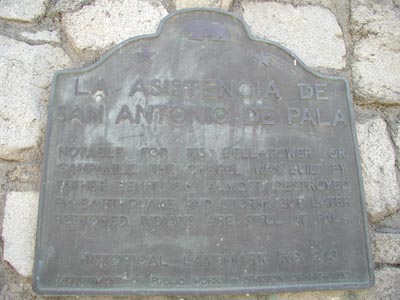 11/29/00
#243 La Asistencia de San Antonio de Pala
Notable for its bell tower or campanile, the chapel was built by Father Peyri, 1816. Almost destroyed by earthquake and storm, but later restored. Indians are still at Pala.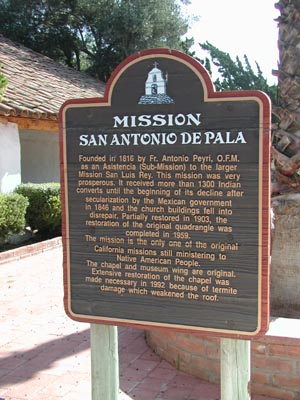 11/29/00
#243 Mission San Antonio de Pala
Founded in 1816 by Fr. Antonio Peyri, O.F.M. as an Asistencia (Sub-Mission) to the larger Mission San Luis Rey. This mission was very prosperous. It received more than 1300 Indian converts until the beginning of its decline after secularization by the Mexican government in 1846 and the church buildings fell into disrepair. Partially restored in 1903, the restoration of the original quadrangle was completed in 1959. The mission is the only one of the original California missions still ministering to Native American people. The chapel and museum wing are original. Extensive restoration of the chapel was made necessary in 1992 because of termite damage which weakened the roof.
---
Site Photo: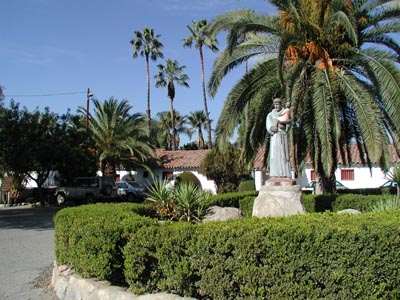 11/29/00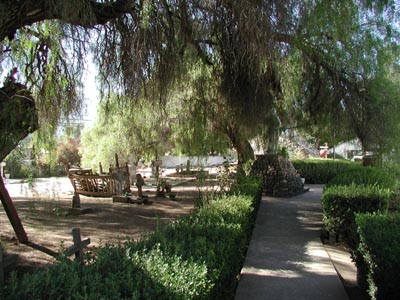 11/29/00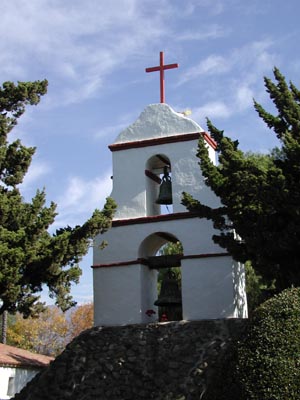 11/29/00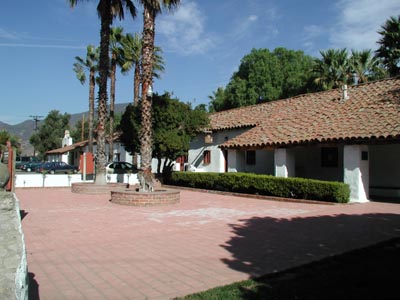 11/29/00

---
Location:
Mission on Pala Mission Rd; plaque on Hwy 76 (PM 23.6), Pala.



Return to other landmarks in San Diego county.
---


Send comments to:
Donald Laird