City of Eureka
California State Historic Landmark 477
---
Plaque Photo: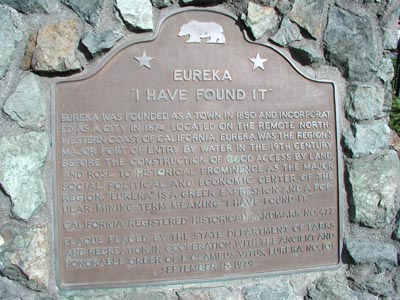 03/10/01
#477 Eureka
"I Have Found It"
Eureka was founded as a town in 1850 and incorporated as a city in 1874. Located on the remote northwestern coast of California, Eureka was the region's major port of entry by water in the 19th century before the construction of good access by land, and rose to historical prominence as a major social, political, and economic center of the region. "Eureka" is a Greek expression and a popular mining term meaning "I have found it."
---
Site Photo: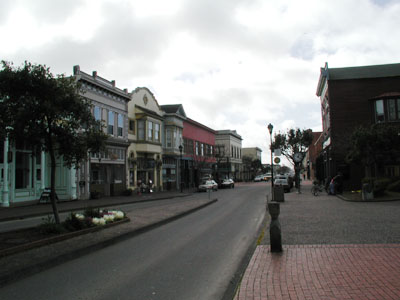 03/10/01

---
Location:
NW corner of 3rd and E Sts, Old Town, Eureka.



Return to other landmarks in Humboldt county.
---


Send comments to:
Donald Laird