Entrance to Tomorrowland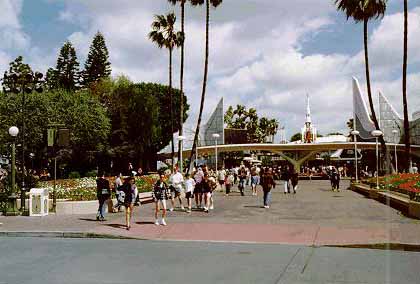 March, 1996






Ahead of you is the land of the future - Tomorrowland.

Ahead and to the left is the Circlevision theater. Ahead and to the right is Star Tours.

Behind you are the entrances to Adventureland and Frontierland. To your left is the entrance to Fantasyland.